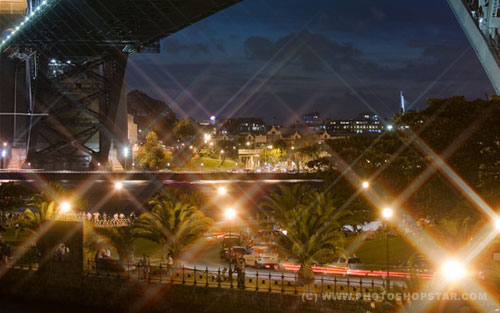 Professional photographers who makes pictures of the night the city can use different filters in their professional camera to achieve certain effect on the photo. What to do when there is no professional equipment? In this way Photoshop can help us!
In the beginning open up the photo you've chosen to be working with for this tutorial. Also you can use Google Images to find other pictures. Duplicate it once with Ctrl+J and select light sources on the picture with Image > Adjustments > Levels. Set with similar settings to these: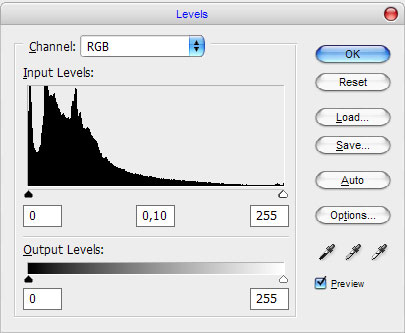 Now we have something like this: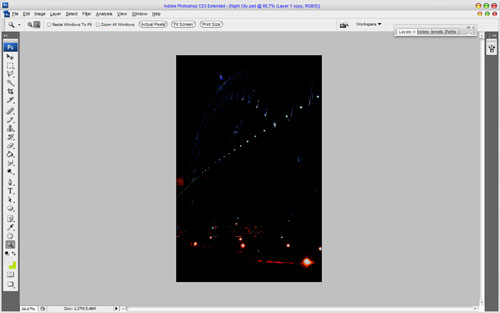 Most of the elements of photography will disappear, except for the bright spots. But now some spots are redundant also. You can remove it with the Brush Tool with black color.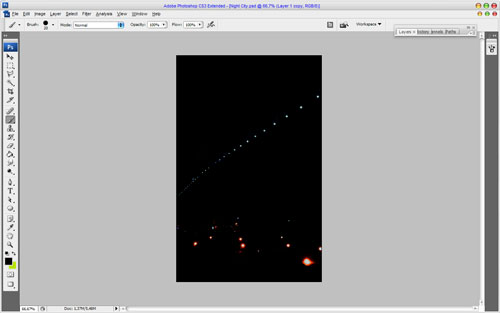 Ok, after that change layer mode to Screen and duplicate this layer with Ctrl+J. After that start to create interesting professional camera lighting effect. Apply Filter > Blur > Motion Blur to the current layer: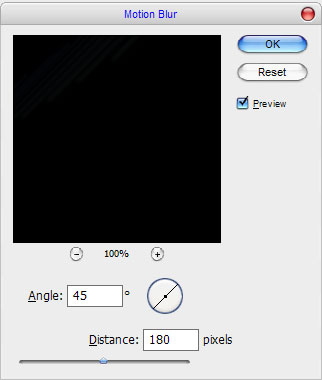 But the effect is almost not noticeable now: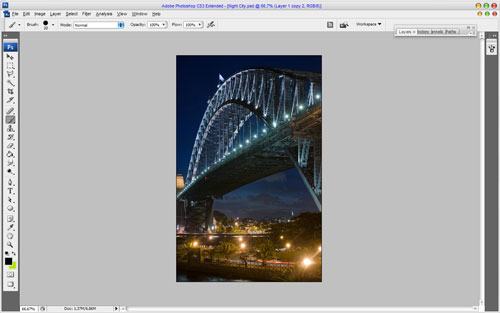 It can be strengthened through Image > Adjustments > Levels with moderate settings: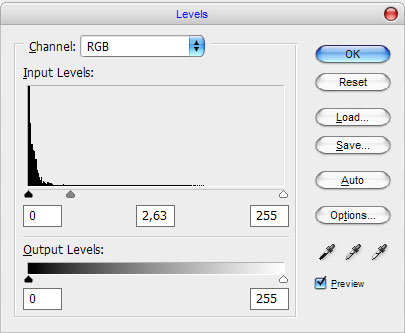 Looks good, but glowing is not so real right now. Press Ctrl+F (apply Motion Blur one more time) to resolve this problem.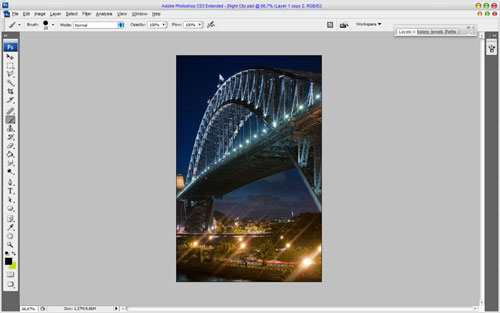 Looks better than before. Ok start with the second part of the effect. Go to the layer under and apply Filter > Blur > Motion Blur, but don't forget to change to opposite.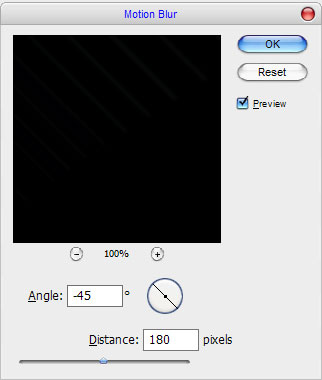 After that apply the same Image > Adjustments > Levels as for the layer under.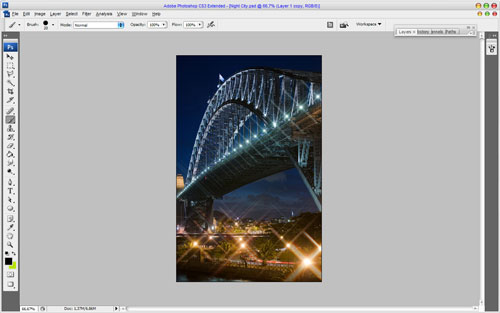 Now, press Ctrl+F to make this glowing more realistic.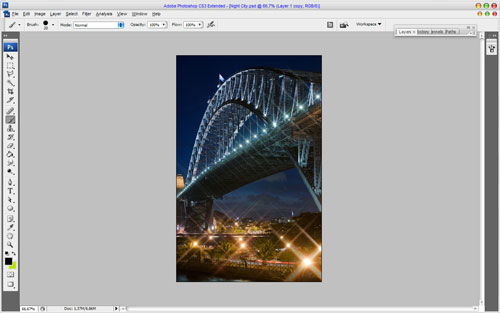 Ok, now we have and interesting professional camera filter effect. Well, we're done for this tutorial! Thanks for reading to everyone.