Hi guys, I've got a freebie for you! 🙂
I've made some random doodlings and converted them to vector format, for your viewing and designing pleasures! If you like the look of the preview image below, you should download the files and check 'em out.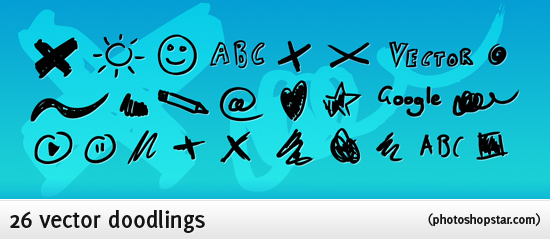 How to use them
Well, you can either download the .ai file or the .psd file, then you can open them up in either Photoshop or Illustrator, then get designing. A lot of these will probably work best blending them into the background.
How to make them
I made these using a permanent marker on paper. To make your own:
Use a permanent marker, paints, etc on paper
Scan it in, open the image(s)
Use the 'live trace' feature in Adobe Illustrator
Download
To download .rar files you have to right-click the link and click save target as or save link as.
Download the .ai (1mb Illustrator file)
Download the .psd (175kb Photoshop file)
Thanks for looking.