Photoshop Star Premium Members Area
As a further learning tool for Photoshop enthusiasts and beginners, we offer a Premium Area that allows our readers to explore and learn even more about the world of Photoshop.
This Premium Area offers more flexibility and useful files for download that will help you learn much quicker and easier, or simply save you time if you are designing to a deadline. Read more to discover all of the benefits this Area gives premium members.
Pixolution.com
Pixolution.com is the domain name that we use to host the Photoshop Star Members Area. And as an extra bonus you will also have access to Vector Cove Members Area.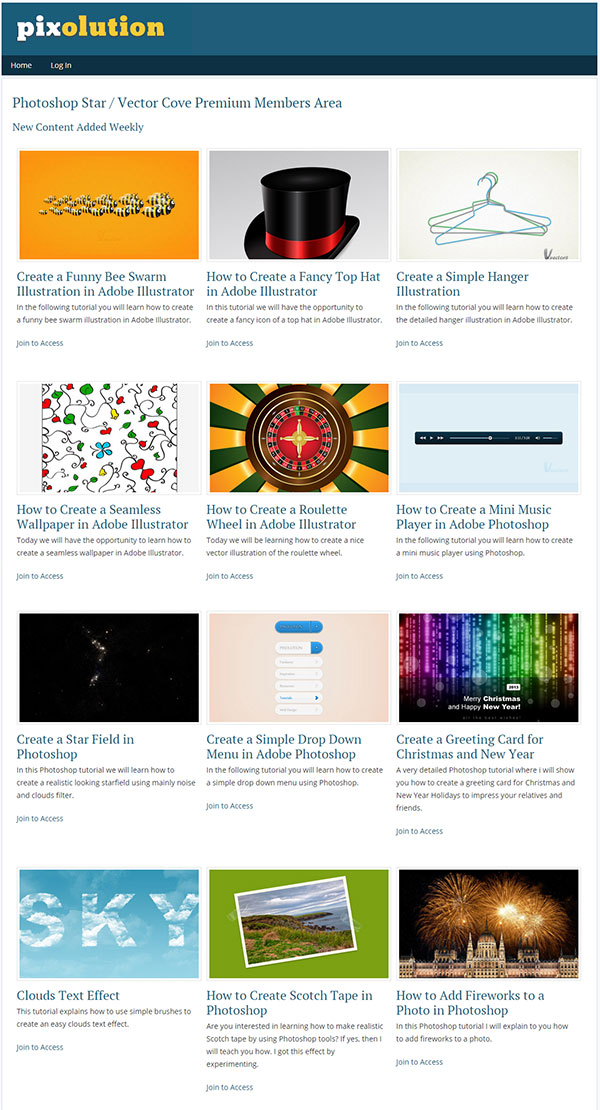 What Will You Have Access To?
Tutorial Source Files
By becoming a premium member you can access Photoshop and Vector tutorial source files from Photoshop Star / Vector Cove sites and use those files to improve your knowledge. You can change settings, edit layers or styles and keep trying new things.
We are already working on trying to add as many tutorial source files as possible from past tutorials. And hope to add many source files from new tutorials that will be published in Photoshop Star and at Vector Cove.
Exclusive Tutorials
You also get access to exclusive members-only tutorials. We try to post something new every month.
Some of the tutorials immediately available to Premium Members:
Photoshop Tutorials:
Vector Tutorials:
Downloads and other Content
We also working on new content that we may create to members-only. This type of content can be vector packs or brushes for example. We are still working on this and when we have a decision we will announce it.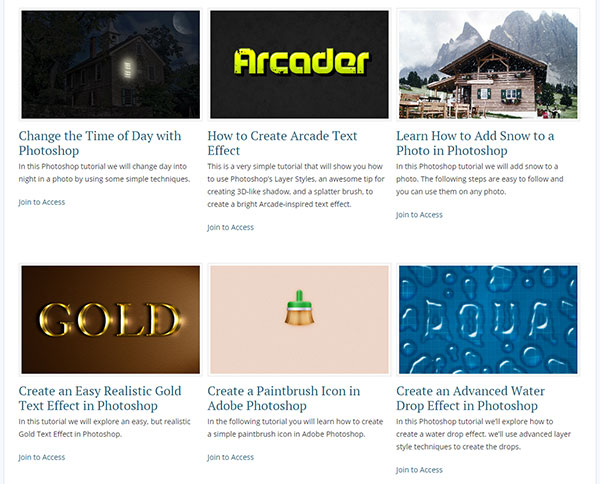 Contribute to Photoshop Star
Every month we spend a lot buying tutorials from authors, keeping hosting and bandwidth and working on improving the site.
We will keep trying to improve this site and its content and premium memberships will also help us in pursuing that goal.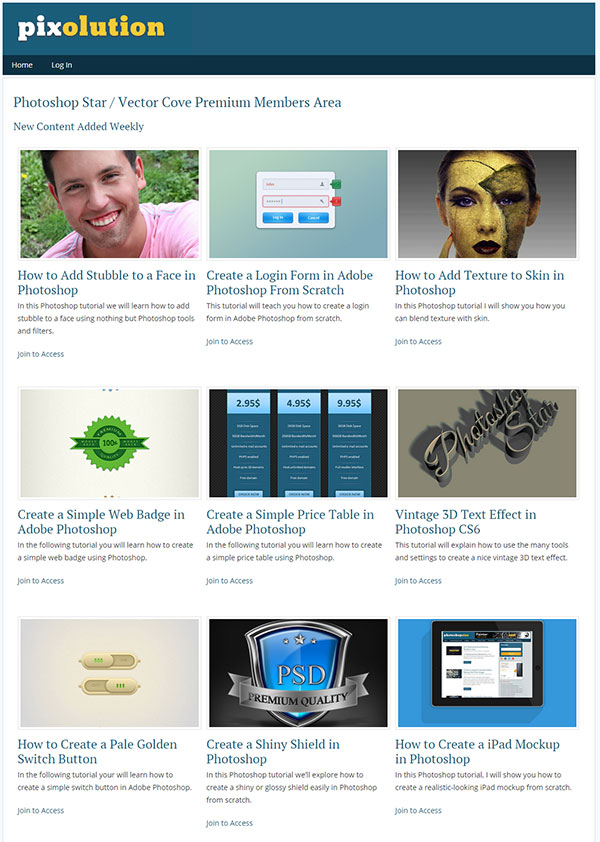 How much does it cost?
Our Photoshop Star Premium Membership is $9 per month but you can choose to go for an annual subscription that will cost $69 ($5.75 month).
We have decided to go for the subscriptions option because it means a more consistent revenue stream for the site.
Cancellation
In case you are not satisfied after subscribing to Photoshop Star Premium Membership, contact us and we'll give you a full refund.
Join Now!
Visit Pixolution.com SignUp page.