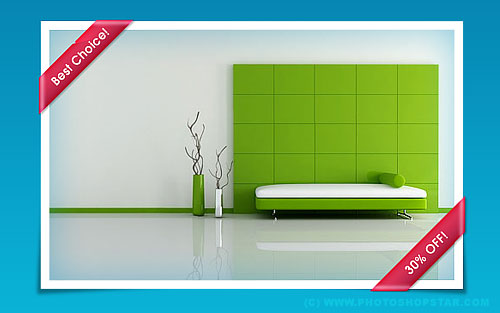 Here one more interesting tutorial about how to design interesting stylish advert in just a few steps.
Get started by creating a new document about 700×500 pixels, resolution (DPI) of 72 pixels and then fill it with linear gradient using colors #0582ae and #0ab7db.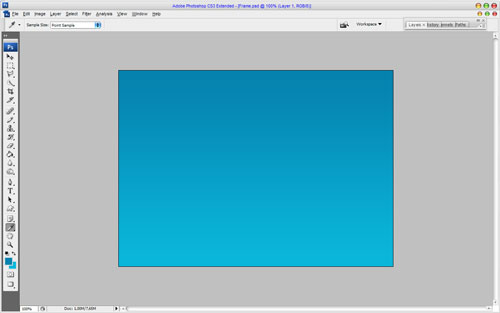 Ok, after that find a nice, suitable stock photo to work with. For this you'll want to use one of the stock photo websites. Also you can use my own picture. Open up the picture and copy it to the main canvas. Then apply the Rectangular Marquee Tool to create selection as on my picture below.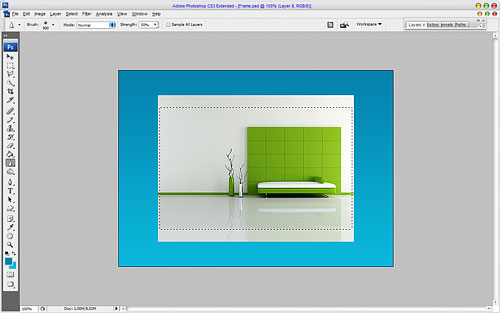 Invert selection with Select > Inverse or press Crtl+Shift+I and clear selected area with Delete button.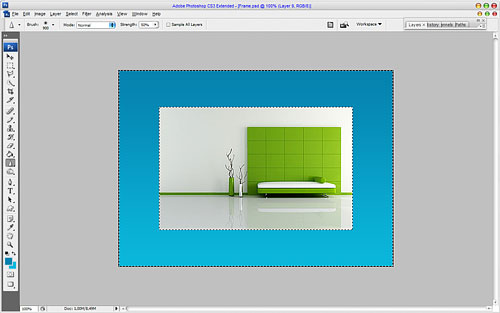 Remove selection using Select > Deselect and continue the tutorial. Apply following Blending Options to the current layer:
• Inner Glow
• Stroke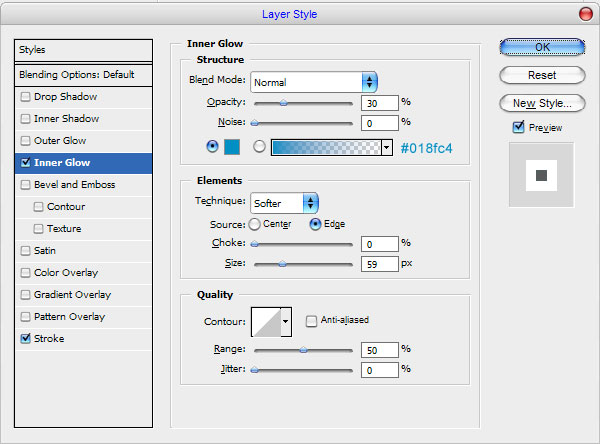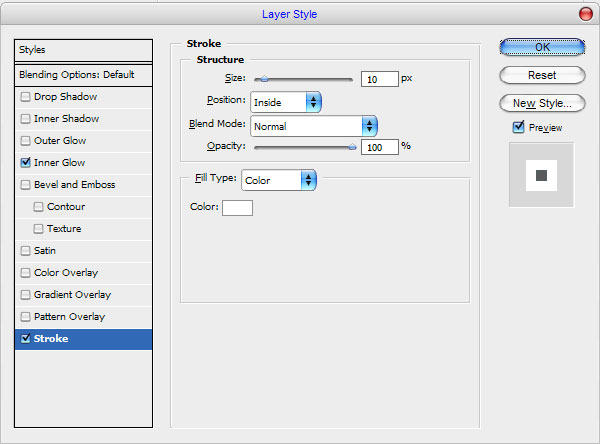 See the result below: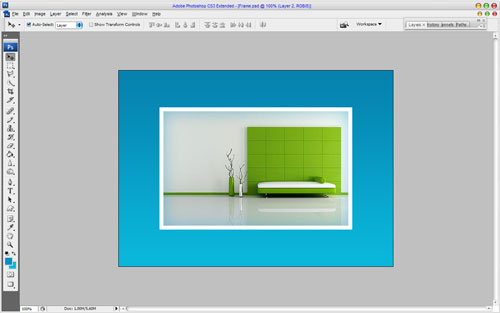 Then create a new layer below photo border, select the Polygonal Lasso Tool and create selection like mine and after that fill it with black color.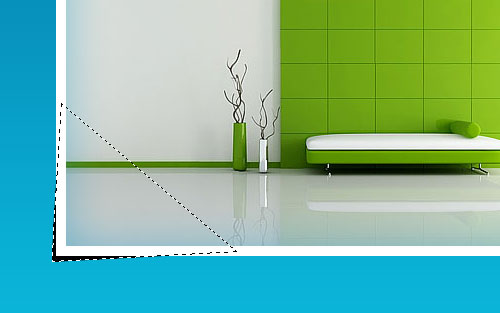 Deselect chosen area with Select > Deselect (or press Ctrl+D) and apply Filter > Blur > Gaussian Blur with following parameters.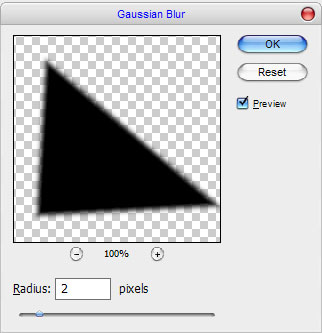 After that change layer opacity to 35%.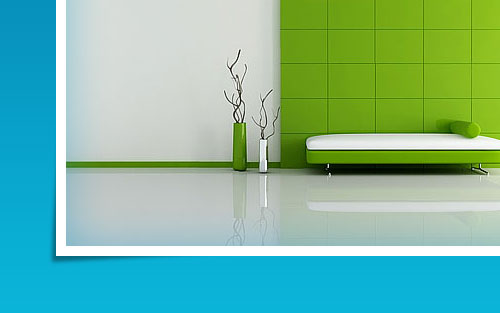 Press Ctrl+J to duplicate layer, then use Edit > Transform > Flip Horizontal to flip copied layer horizontal and move right under the second corner of the photo.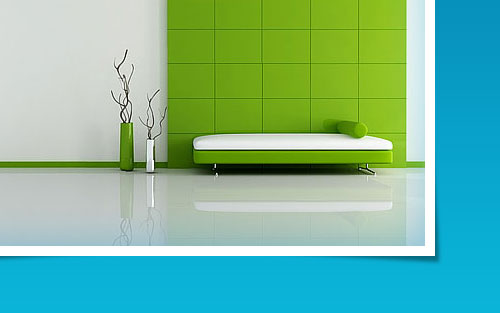 Now, move to the next step. Select the Pen Tool and draw a shape like a ribbon with color #aa2041 on top left corner. We will put advertise text here in future.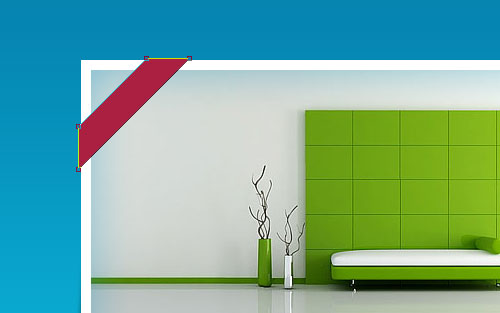 Apply the following layer styles:
• Drop Shadow
• Inner Glow
• Gradient Overlay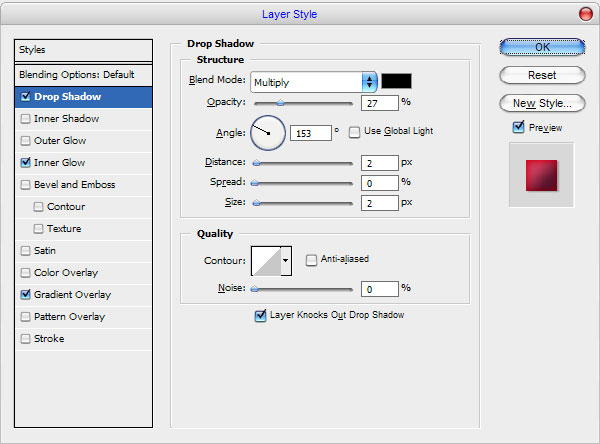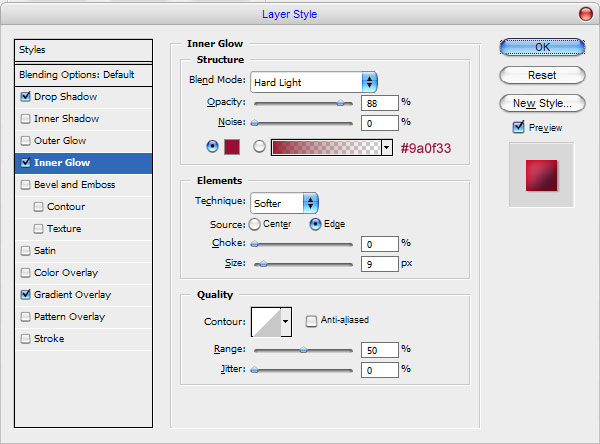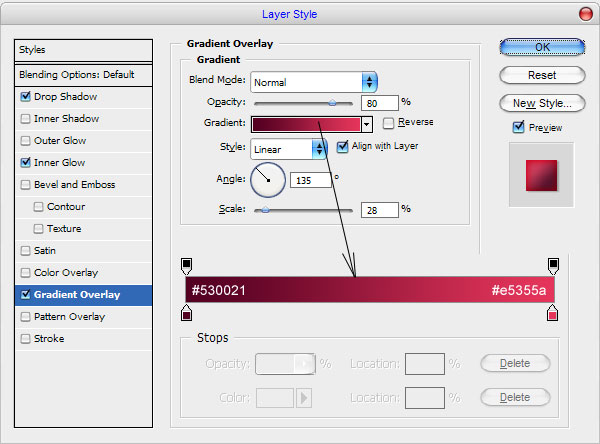 Now, we get the next result: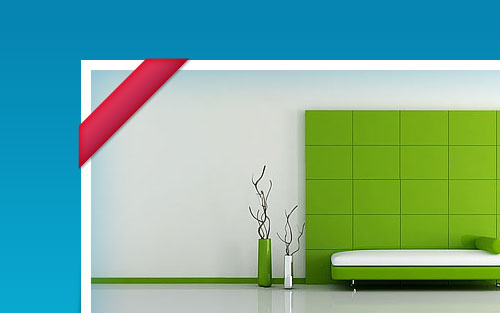 Create a new one layer above and merge it with previous to get all effects in one layer. After that select the Polygonal Lasso Tool to create selection as on my picture below. Press Delete button to clear selected area.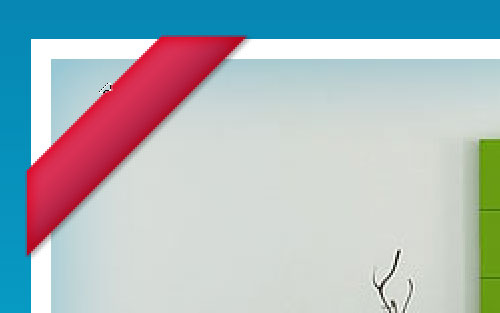 Create a new one selection, now, apply the Dodge Tool (Brush: 65 px, Range: Highlights, Exposure: 50%) to make brighter part of the ribbon.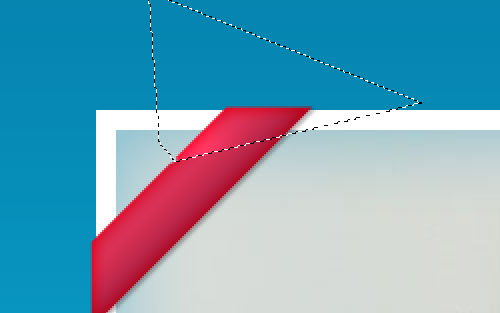 Remove selection with Select > Deselect. Apply again Dodge Tool, but pay your attention that we've have changes some of presets: Brush: 7 px, Range: Midtones, Exposure: 50%.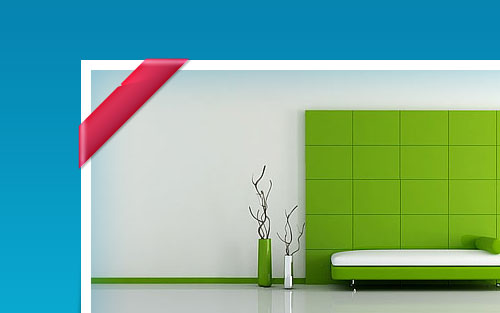 Now it's time to add text. Use the Horizontal Type Tool and write out something like 'Best Choice!' with white color. Apply Edit > Transform > Free Transform to rotate the text.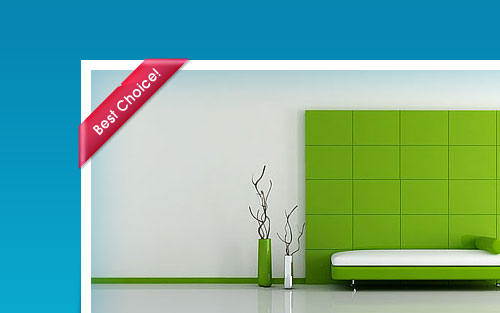 I'll just be using the font called AvantGarde for this tutorial, which is commercial. Then add another one ribbon in the right lower corner in the same way.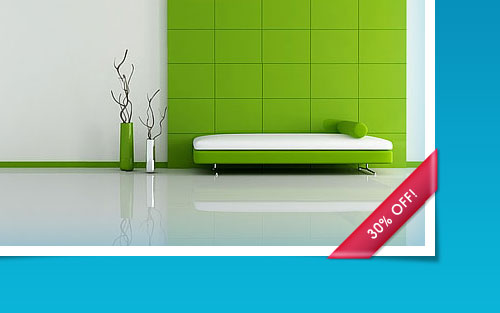 We are done! Here is fully stylish advert. Thanks for the reading this tutorial. I hope you enjoyed it, even just a little bit.